5 themed restaurants and bars you must visit in Mumbai
5 themed places for some quirk lovers along with their alcohol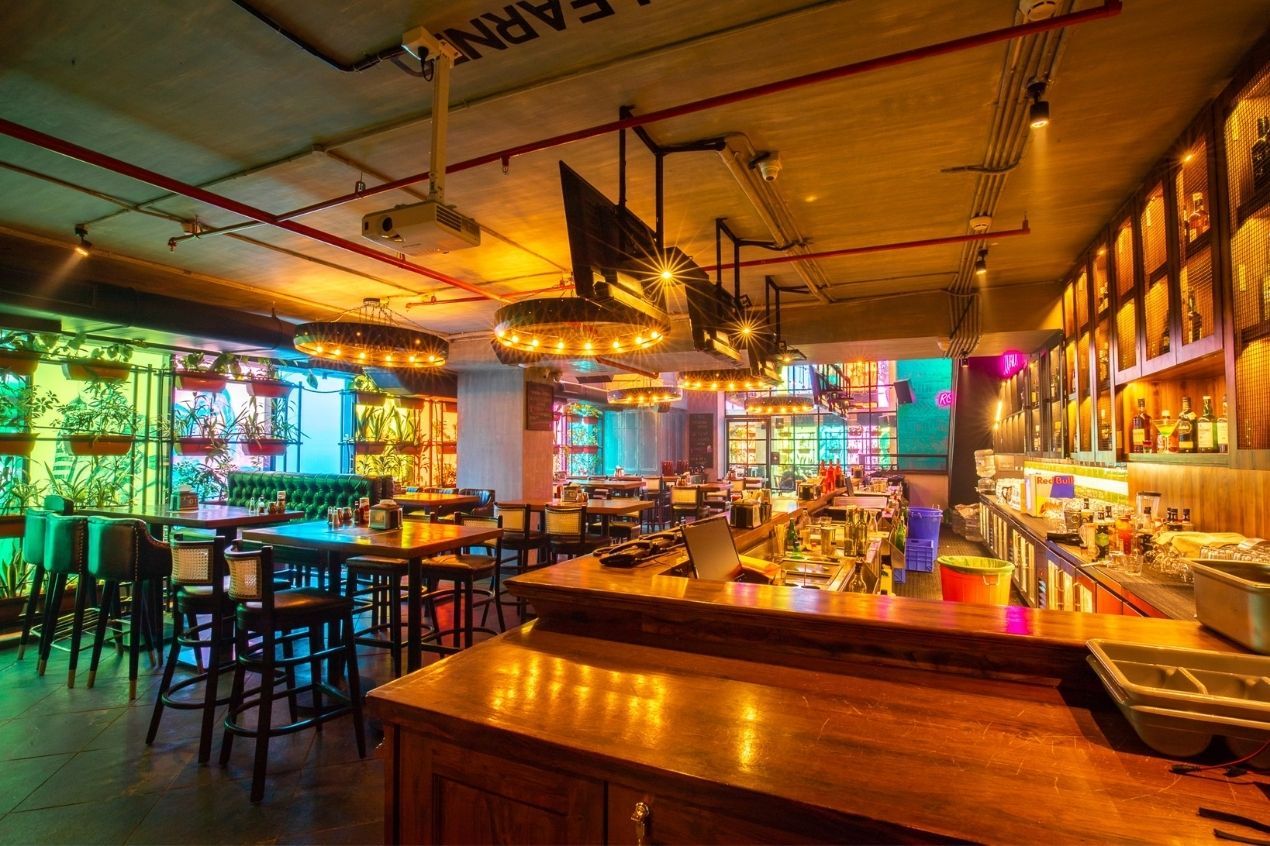 Theme bars and restaurants have been loved by everyone across the globe. From tiki-themed pubs to a rave themed bar/restaurant - almost every city in the world has a good amount of themed bars and restaurants, and of course, Mumbai is no exception.
Being known for its bar-hopping culture, Mumbai has a wide range of restaurants and bars to offer, all of which have a wide range of alcoholic beverages including cocktails, shots, wine, and the best liquor out there. With people being more excited about the growing drinking culture, themed clubs have also taken a new turn in Mumbai.
People love a good theme where they can dress up, drink like a particular theme, and just get into character. It's kind of like a Halloween party every weekend.
So if you are someone looking for some quirk along with their alcohol, here are 7 themed restaurants and bars in Mumbai that you must visit.
Cafe Hydro
Located in Borivali, Hydro is an Aqua themed cafe/bar. In fact, it is the first Aqua themed across Mumbai. The interiors bring life to the place with flowing water and the cooling shades of green and blue. The Aqua theme representing seafood, the menu is a delicious range of Asian and Oriental cuisine.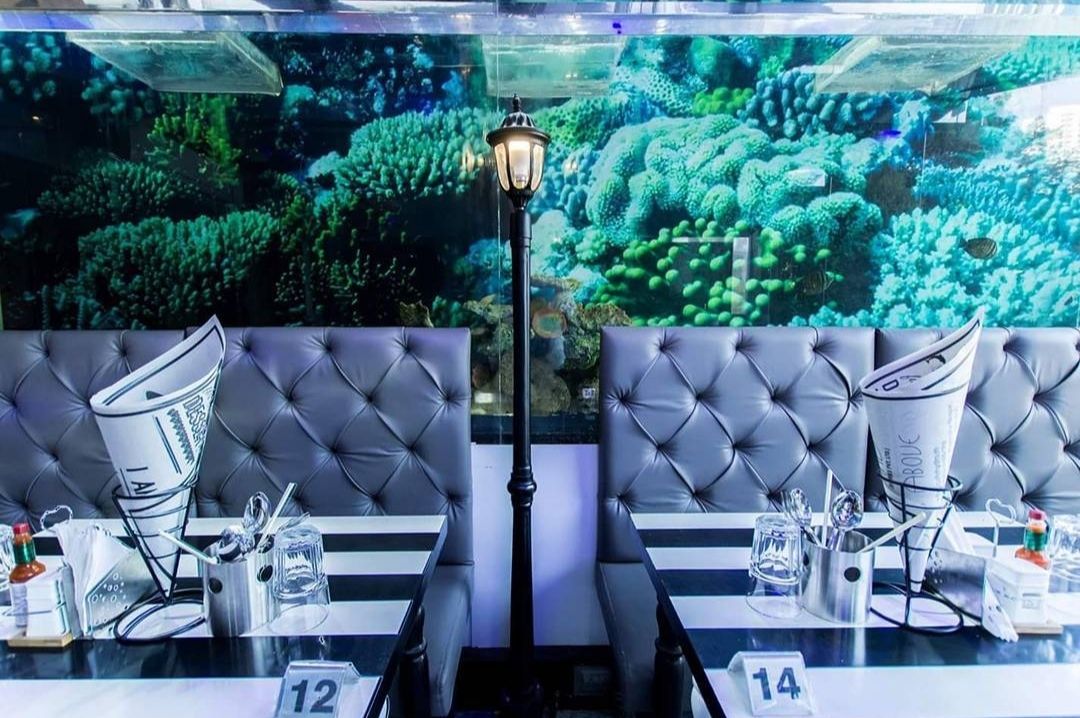 Location - Shop No.3, Esspee Tower, Dattapada Rd, Ekta Bhoomi Gardens III, Rajendra Nagar, Borivali, Mumbai, Maharashtra 40006
Bar Stock Exchange
Designed and inspired by a classic stock market, Bar Stock Exchange is a chain that you'll definitely want to pop into at one time or another. The entire concept of Bar Stock Exchange is to make people choose their drink, and choose what they pay for their drink. On top of that, it's all just fun and games. Bar Stock Exchange has nine outlets across Mumbai - with the Colaba outlet being the most famous for both interiors and everything else.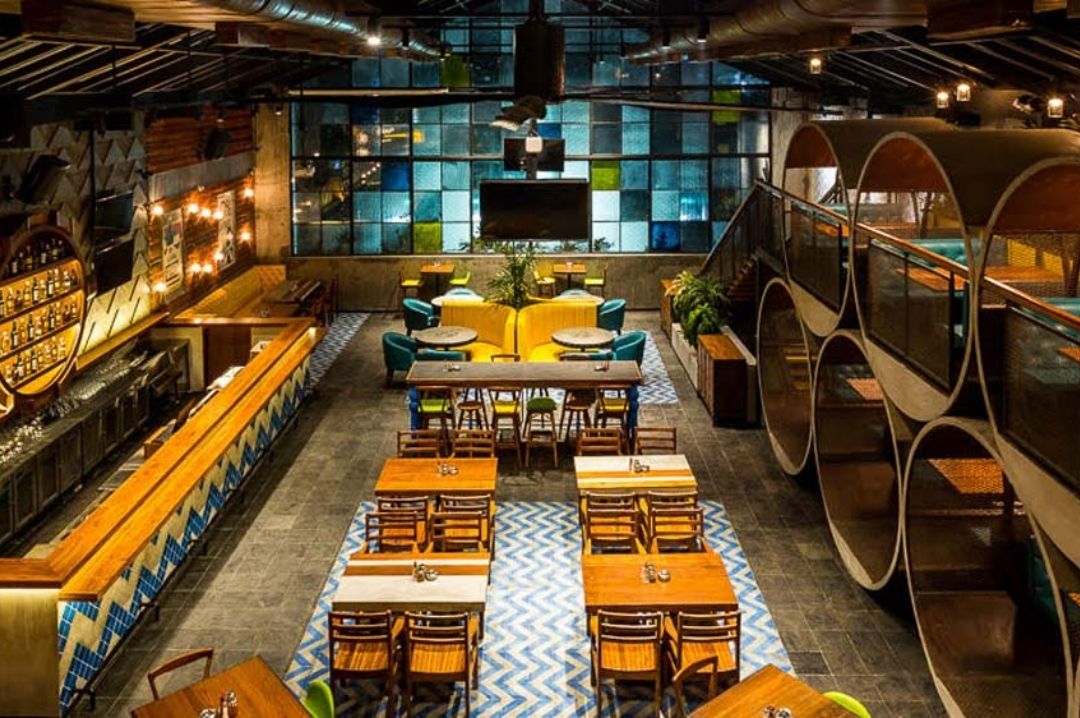 Location - Hotel Appolo, 22, MB Marg, Behind Regal Cinema, Apollo Bandar, Colaba, Mumbai, Maharashtra 400001
Bhaijaanz
Located in Khar, Bhaijaanz is a restaurant and bar that is themed after Salman Khan. Fans love Salman Khan, and this bar is perfect for Salman lovers. Even the food is named after his movies and songs!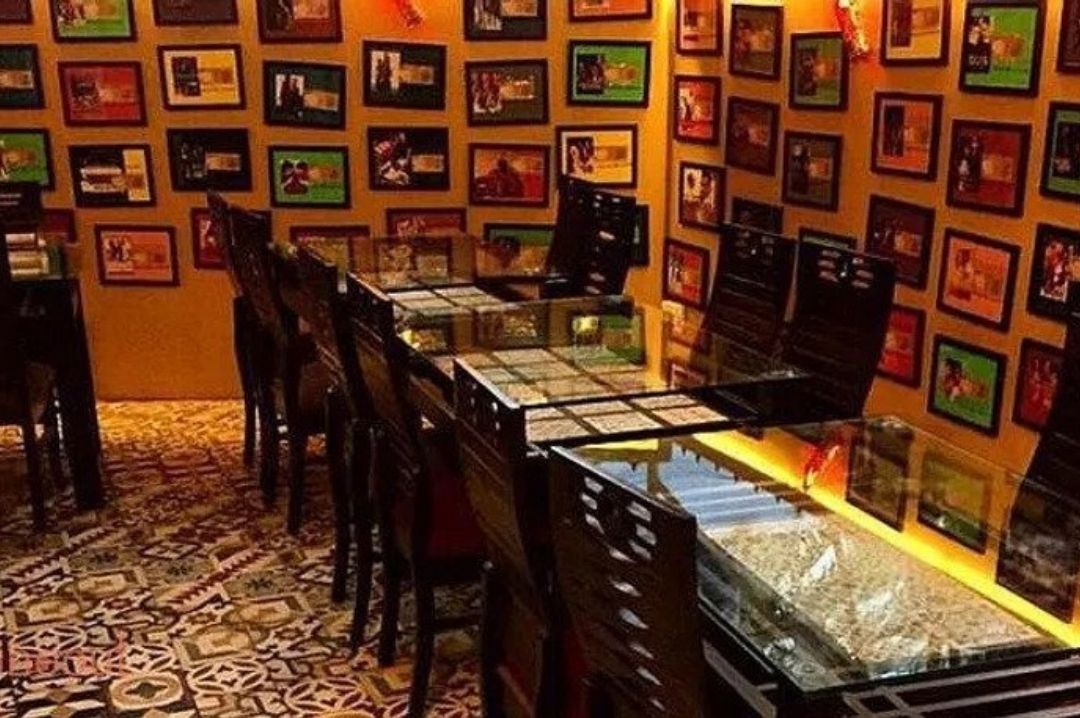 Location - G2, White Rose Building, Off Carter Rd, near Rizvi College, Khar West, Mumbai, Maharashtra 400051
Mighty Small
Located in Lower Parel, Mighty Small is a circus-themed bar and restaurant. The interiors are done up in a classic circus way, with hand-painted tables, red and white booths, and an overall appearance that will remind you of a circus. Even though Mighty Small has some great food, it's known for its desserts - and let us tell you, the portions are definitely not small.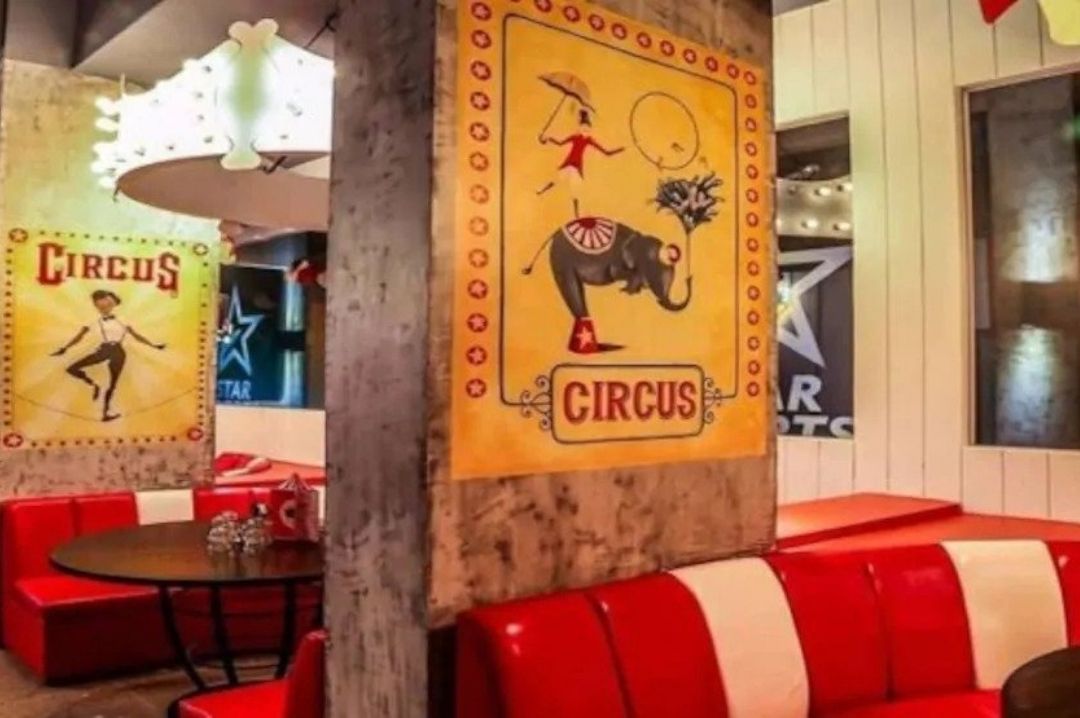 Location - Kamala Mills Compound, GN 4, Lower Parel, Mumbai, Maharashtra 400013
Image Source: Zomato
Heroes Lounge
Here's one for our Marvel and DC fans. Smack in the heart of Ghatkoper East, Heroes Lounge is a superhero-themed sheesha bar. Sheesha bars are quite rare to find these days, however, Heroes plays a large role in keeping the sheesha bar trend alive. With jazzy music, good hookah, and a superhero vibe all around - Marvel & DC fans have created a special spot for themselves in this cafe/bar.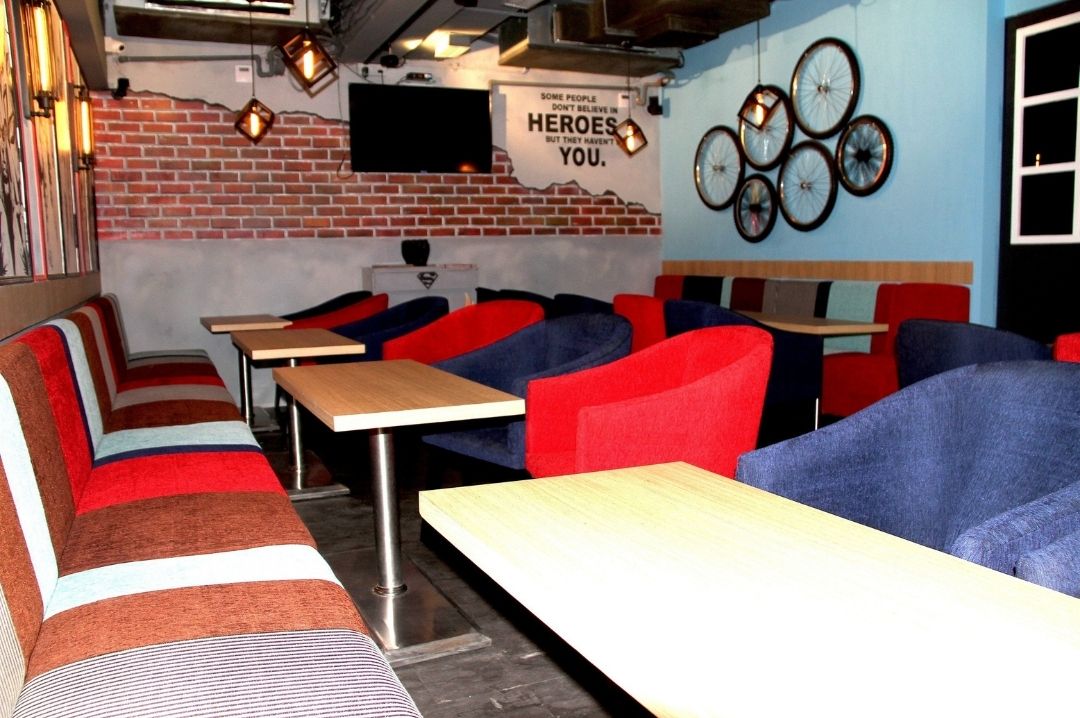 Location - The Destination Building, 4th Floor, Next to Shopper Stop, Ghatkopar-Mahul Road, Chembur 400089, Above Mc Donalds, Mumbai, Maharashtra 400089
Image Source: Zomato
Header Image Credit: The Bar Exchange. Source: Zomato