A glimpse into the rising TIKI culture in Mumbai
The summer sun is up and scorching, and what better time to sip on chilled, colourful, fruit forward cocktails whilst pretending you're on vacation!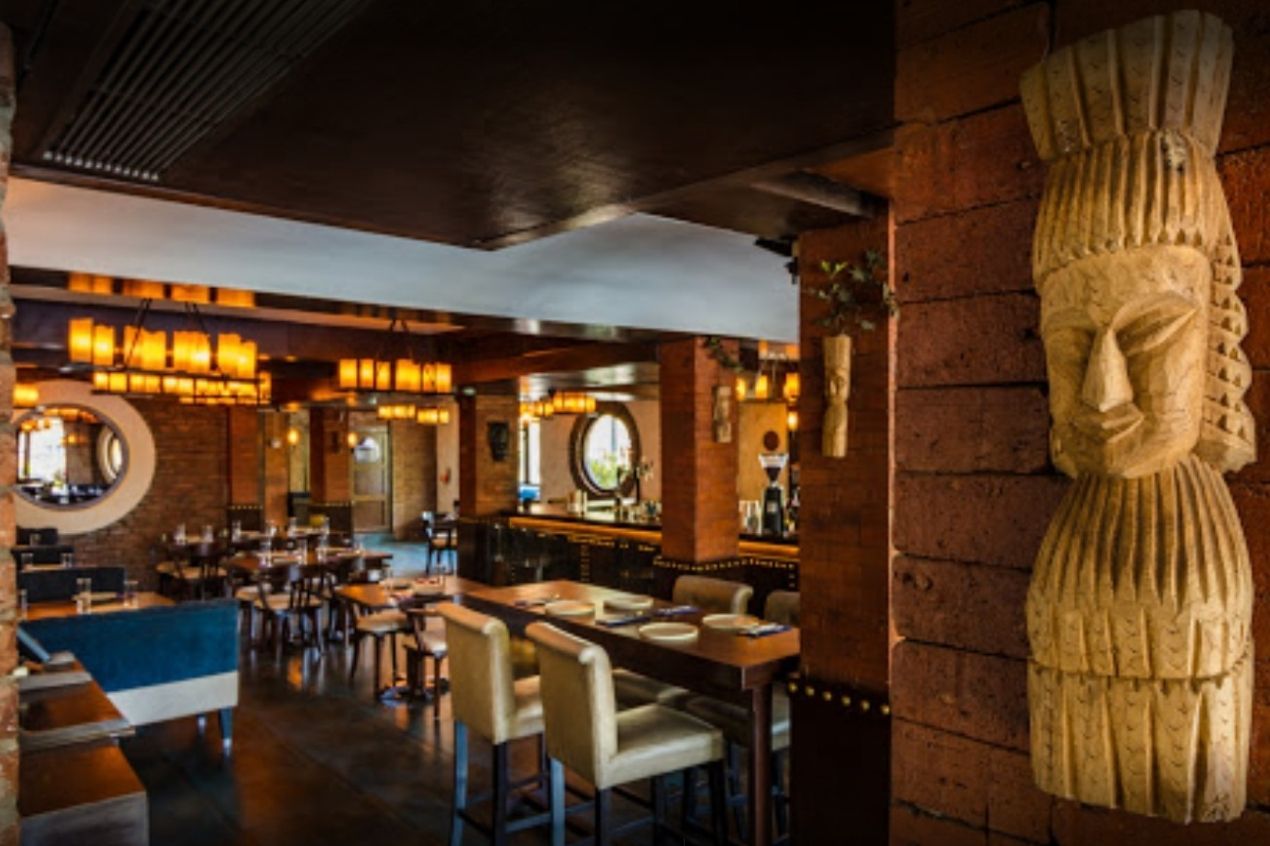 That's what TIKI cocktails do to you - they transport you to their home country : The Caribbean.
Is it the instagrammable glasses with the faces on them, or the flamboyant umbrellas and straws sticking out of the glass? No one knows. All we know is - it has made its way to Mumbai, and it is here to stay!
What is the Tiki Culture ?
Tiki isn't binary. It's measured on a sliding scale from Not Tiki At All (a glass of Bourbon, neat) to Very Tiki Indeed (e.g. a carved pineapple, garnished with a parrot, sprinkled with coconut, sipped on an island in South America). Between those two extremes lie an ocean of drinks with varying levels of tikiness.
Where can you find the Tiki in Mumbai ?
Mumbai has been seeing a rise in not just Tiki Cocktails on the menu - but also bars adopting the Tiki culture.
What that means is - wooden chairs, Moai faces, beach vibes, flowers, swizzle sticks and the occasional flames.
1. Bastian
From the fancy interiors to the sea food menu, Bastian has successfully established itself as a getaway from the tiring streets of Mumbai. The star of the show is the variety of rum forward cocktails - often served up in the typical TIKI glasses. These drinks come hand-in-hand with a little snippet of information on the vibrant tiki culture - so you know it's the best place to be to indulge in some TIKI.
What to order : Boo-merang
Location : B/1, New Kamal Building, Opposite National College, Linking Road, Bandra West
Call for reservation : +918419965953 // +917045083714
2. The Daily - All Day
If you're a young adult in the city - you've probably already been to The Daily. It is a hub for parties, day drinking and delicious cocktails. Apart from the 5 special TIKI cocktails, the menu also boasts of other niche concoctions like Pre-Prohibition Cocktails, Molecular Cocktails etc. They have a special menu for brunch so don't forget to check that out while you're still there.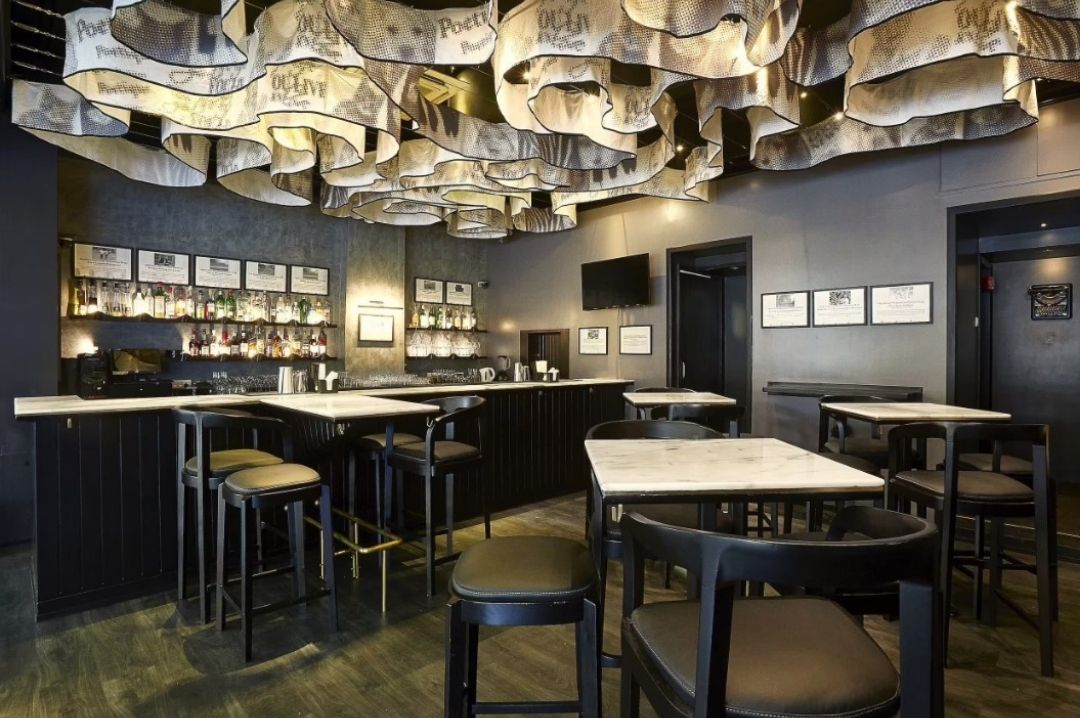 Image sourced from The Daily's
What to order : Passionate Desire
Location : Ground Floor, SV Road, Near Shoppers Stop, Near Linking Road, Bandra West
Call for reservation : +919920446633 // +918828588726 // +919730286432
3. Jamjar Diner
Jamjar Diner is quirky, cool, young - and everything you would expect to find at a TIKI bar. 3 exclusive TIKI cocktails, and one Jumbo Rum Punch Bowl are a small part of the extensive and colorful cocktail menu. They have 3 branches - one in Versova, one in Bandra and one in Breach Candy. However, the one at Versova continues to remain an OG and the most loved one. It has a jukebox that is wildly popular and sets the ambience.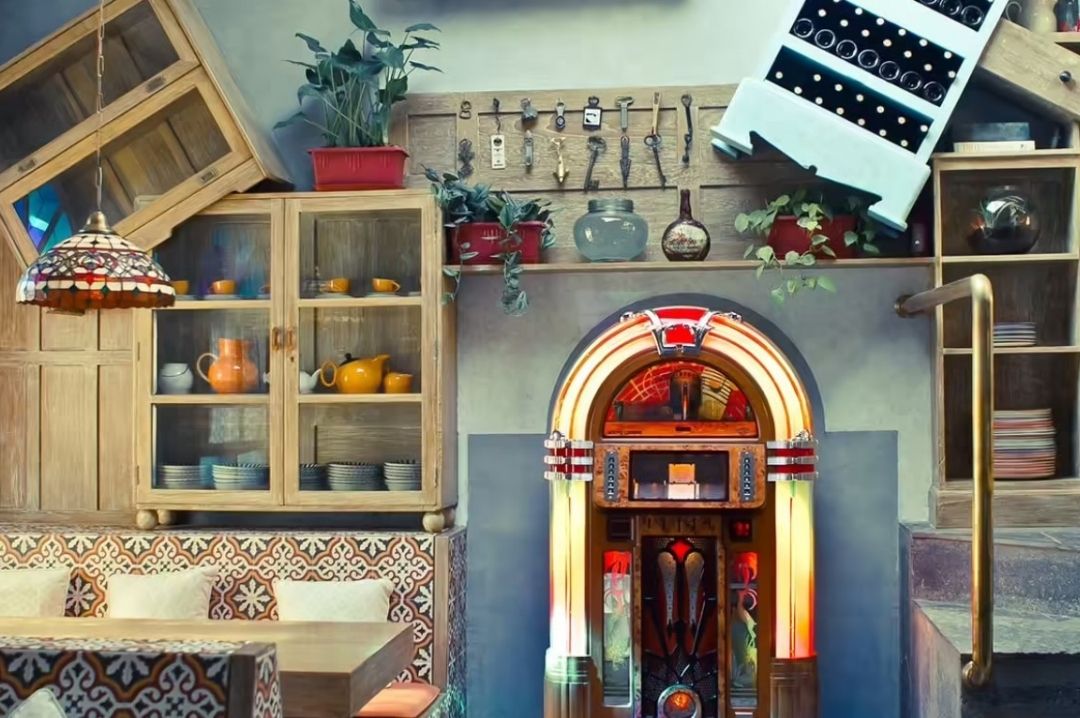 Image sourced from Jamjar Diner's
What to order : Laka Nuki
Location : 7A &B, Arram Nagar 2, J.P Road, Versova, Andheri West
Call for reservation : +917506640066
Article by Stuti Khetan, Beverage Trade Network