Old Monk: Iconic brand of India
Dive into the history of Old Monk: The favorite drink of India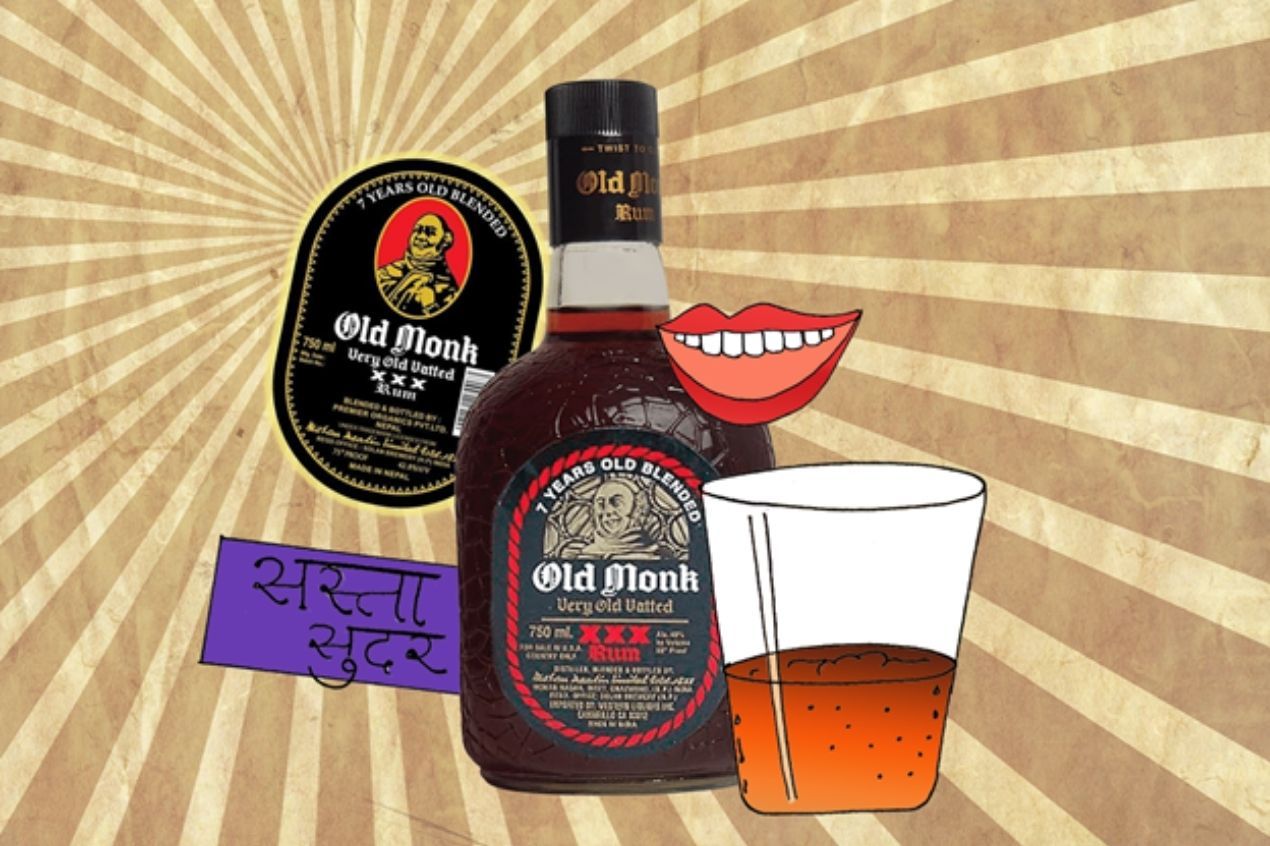 When it comes to alcoholic beverages, India is known for its dark liquor. Even before the active drinking culture in India took over, older men would drink local whiskey and rum which would be sold at pharmacies secretly. Let's just say, India has a strong history when it comes to dark liquor.
One of India's favorites is Old Monk. In fact, Old Monk is now known as 'The National Drink of India' If you're never heard of Old Monk, then today is your lucky day, because if you're a rum lover - then you're definitely going to want to grab a bottle of Old Monk for yourself.
A flavorsome feel...
Old Monk has been standing for 66 years, and since 1954, both the packaging and taste have remained the same. As soon as you tip the bottle open, on the nose, the dark rum has serene notes of caramel, chocolate, ripe peach, and vanilla. However, don't mistake the rum to taste as sweet as the flavors make it out to be. Even with an ABV of 42.8%, Old Monk still has a warm and soft taste.
The rum has been a favorite among consumers for the longest time. Not only do the masses enjoy the drink, but the elite are also known to indulge in a little bit of Old Monk from time to time. For most people, Old Monk is more than just a spirit.
"For someone who grew up in India and attended college here, or further still, stayed in a hostel, Old Monk was more than just a spirit. For some, it was the first sip of alcohol they ever had—one that they had paid for and which wasn't just a sip they were taking from their father's glass. For others, it was their first taste of freedom" expressed Magandeep Singh in an article published on Financial Express.
In India, when someone thinks rum n coke, they think of Old Monk. Along with the taste, Old Monk is also loved because of the price it sells at. Compared to other rums, Old Monk is on the cheaper side - but that doesn't mean the quality is compromised.
Winters are when Old Monk comes to life properly. The colder months are when people enjoy a glass of Old Monk and coke, or maybe even Old Monk and water - depending on their tastes. Think of it this way, bonfires, rum n coke, and good company - that's all we want.
A little bit of history…
Old Monk was born when Ved Rattan Mohan took over his father (Narendra Nath Mohan) at Mohan Meakin Breweries. Rattan, who is a retired army colonel, took over the company after the death of his father in 1969. When visiting Europe, Rattan was in awe of the Benedictine monks and the liquors they produced. Inspired by this, he produced the rum, which was matured in oak vats for seven years - and called it Old Monk, after his inspirations.
After the death of Rattan, his brother Kapil Mohan took over the legacy of Old Monk. Kapil is now the face of Old Monk, and over the years has built the brand into becoming India's largest selling liquor brand. Unfortunately, Kapil himself passed away in 2018 - leaving the Old Monk legacy behind.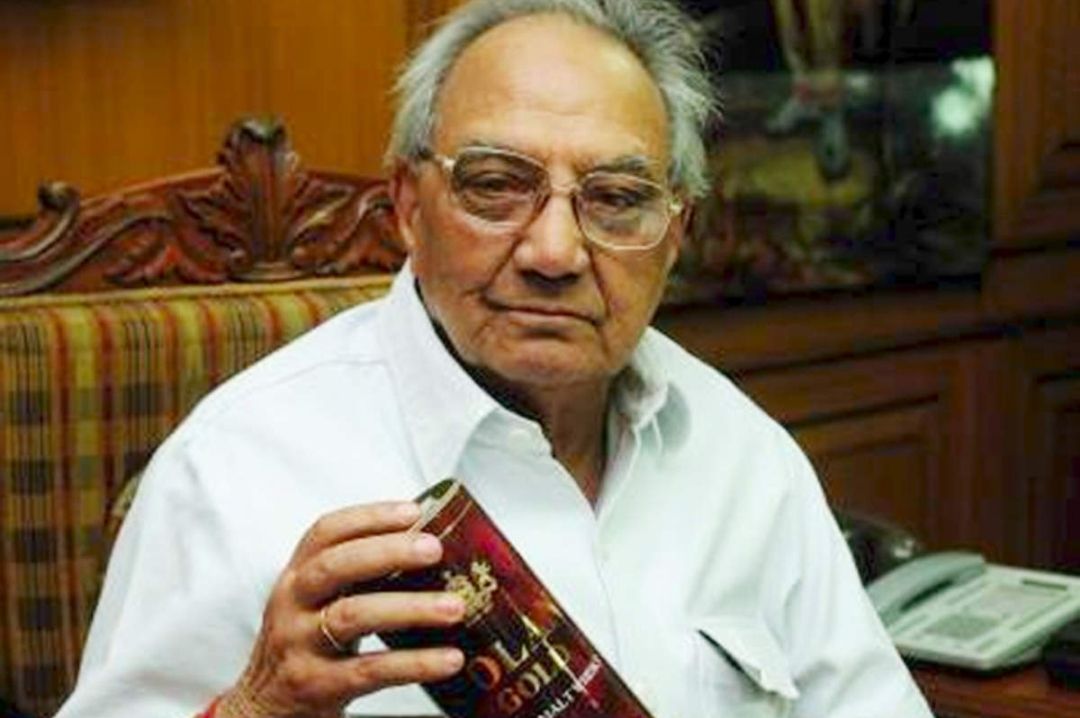 Kapil Mohan
But Mohan Meakin Breweries didn't start directly with Narendra Nath Mohan. In 1855, Edward Abraham Dyer opened up a brewery in Kasauli - he aims to give British soldiers great beer. Dyer created his beer and named it 'Lion', advertising it to be as good as 'back home' for British soldiers. In the 1930s, the Indian assets of the brewery were bought by H.G Meakin and renamed Meakin Breweries. Fast forward to 1951 [two years after independence], Meakin Breweries was acquired by Narendra Nath Mohan and renamed Meakin Mohan Breweries.
The growth…
Over the years, Old Monk has seen immense growth not only in terms of success but also in terms of products produced. The brand has successfully created other rums which include:
Old Monk Supreme Rum
Old Monk Gold Reserve Rum
Old Monk XXX Rum
Old Monk Deluxe XXX Rum
Old Monk White Rum
Old Monk Legend - Limited Edition - The recently launched Old Monk Legend, which is aged slightly longer, is priced at Rs1200 a bottle in Maharashtra -- the highest for any domestic rum. In its first month itself, it got the numbers that were expected in three years.
Old Monk - The Connoisseur Collection - Includes Old Monk Orange Rum, Old Monk Lemon Rum, Old Monk Apple Rum, Old Monk White Rum, Old Monk Cola, Old Monk Cranberry and Old Monk Mojito.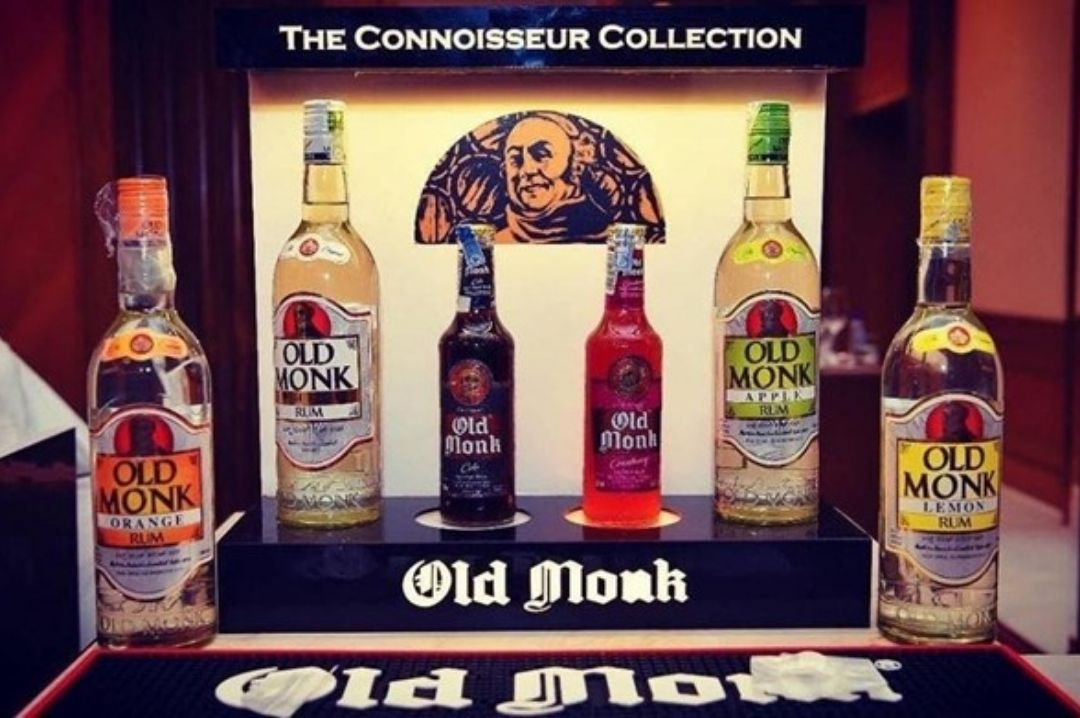 While the 7 years aged Old Monk XXX Rum is the most popular, a lot of people like to dive into the premium and Gold collections as well.
Not a spirit, but a feeling…
Not only is Old Monk said to be India's National Drink - but it is also an emotion for a lot of people. College students, older people, those who were alive during independence, and many more. Over the years, Old Monk has become a favorite for everyone. Thanks to Kapil Mohan and his marketing, people loved Old Monk more than anything else.
In fact, as winter strikes, Old Monk is the first liquor most people go out to buy. Easy on the pockets and impeccable in taste, Old Monk is undoubtedly not just a spirit, but also a feeling.