Medal winners announced at the 4th London Wine Competition
Masters of Wine, Sommeliers, retailers, and restaurant wine buyers choose the best wines based on quality, value for money, and what they look like.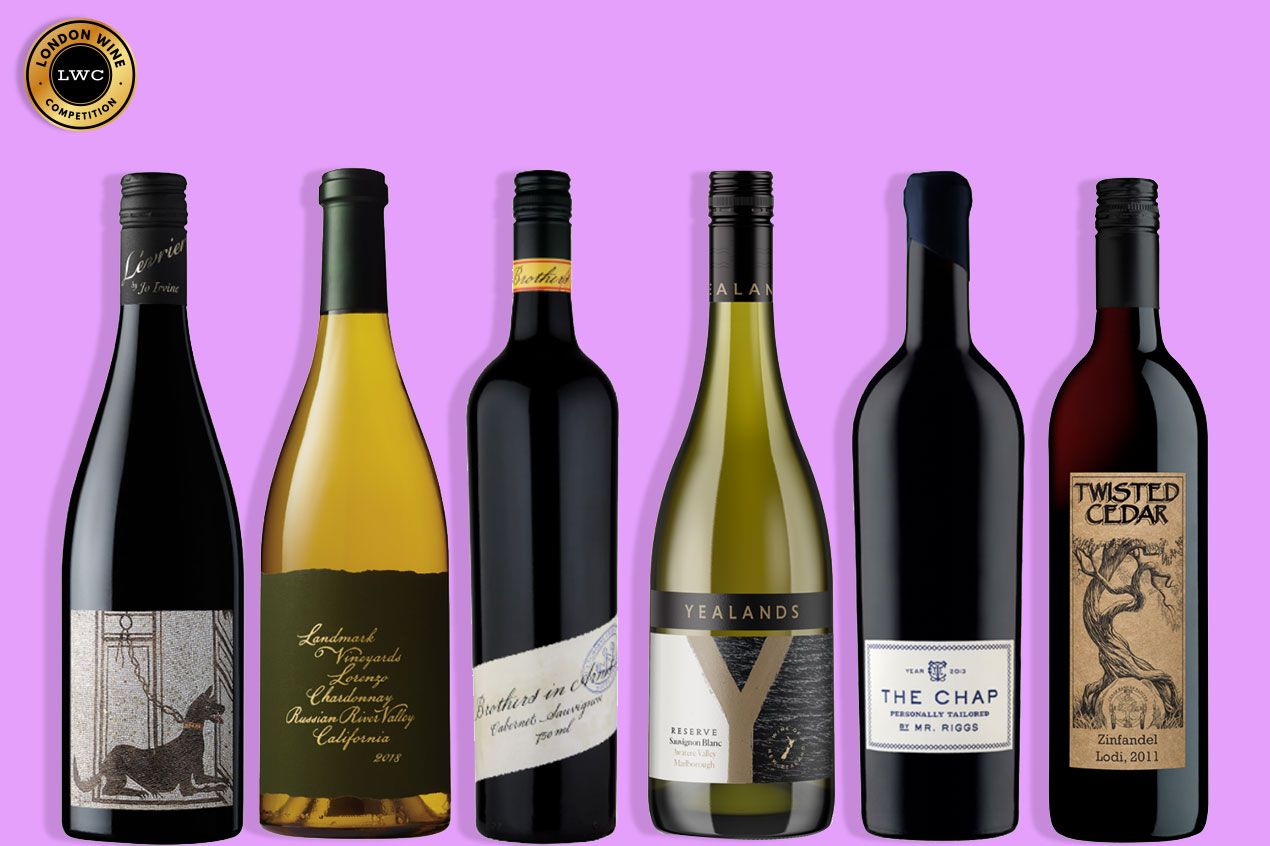 The results of the 2021 London Wine Competition reward some of the best wines in the world, and show the enormous diversity there is now, in the style of wines being made from a much larger number of countries.
In all, there were wines from 36 countries to judge, with the most entries coming from, in order, Australia (207), Italy (140), Spain (131), France, Portugal, United States, and Moldova, which also saw the biggest increase in wines from one country. There were entries from 13 countries for the first time including Hungary,
Belgium, Cyprus, Turkey, Germany, Lebanon, Sweden, Croatia, India, Israel, Trinidad and Tobago, Serbia, and Slovenia.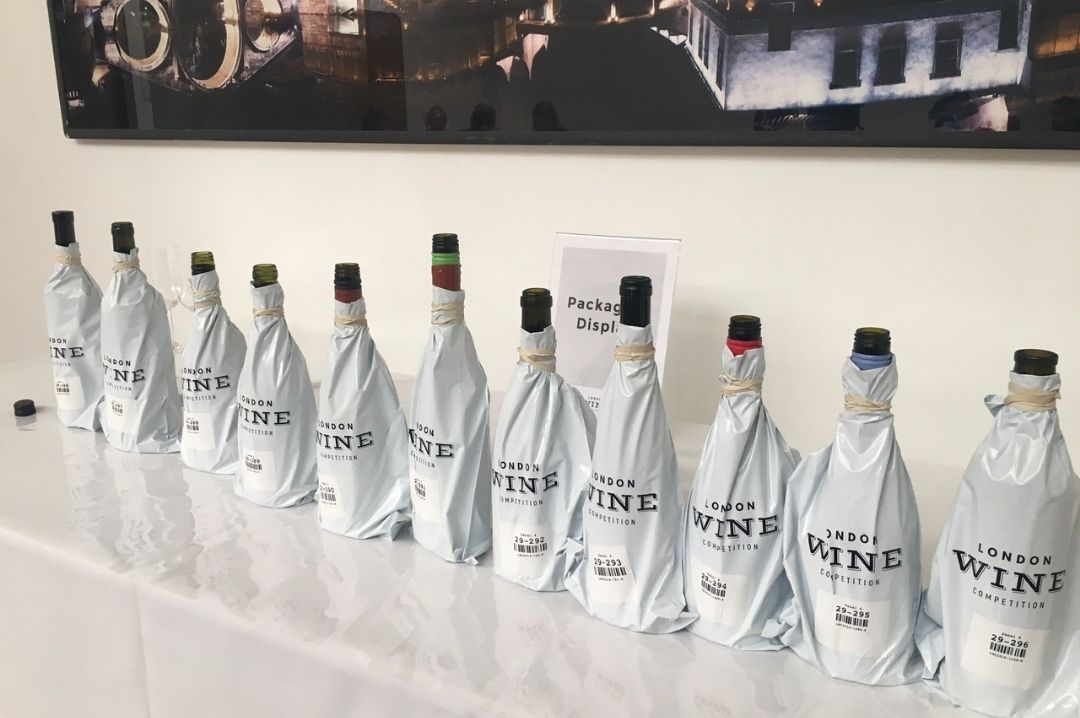 In total there was a near 20% increase in the number of entries to the competition.
135 varietals were entered, amongst which Shiraz, Cabernet Sauvignon, Chardonnay, Merlot, Tempranillo, and Sauvignon Blanc made up the Super Six with the majority of the entries. Wines made from Cabernet Sauvignon were awarded the most number of Gold medals.
The overall winning wine came from Australia, with 96 points, which was awarded to the Lévrier 2015 Anubis Cabernet Sauvignon made by Lévrier by Jo Irvine Wines in the Barossa Valley. Along with winning the best overall wine, Australia also received the highest percentage of gold medals.
Sid Patel, founder of the London Wine Competition, and Chief Executive of the Beverage Trade Network that organizes the event said: "We are delighted to see how far the London Wine Competition has come in the last 12 months, particularly considering the difficult conditions we have all been faced with, which also meant judging and hosting the event was more complicated than normal."
"But thankfully the excellence of wines is not disturbed by the pandemic and it has been great to see the quality, diversity, and level of wines being entered from all over the world. Our thanks go to all the producers that entered, and, in particular, to the hard work and professionalism of our judges whose caliber and expertise are so important in the overall success of the London Wine Competition."
Unique judging criteria
The London Wine Competition raised the bar even higher with the judges selected to take part this year. The panel in 2021 included 15 Masters of Wine and Master Sommeliers, all of whom had direct wine buying responsibility in their current roles. Each panel included at least one MW or MS judge.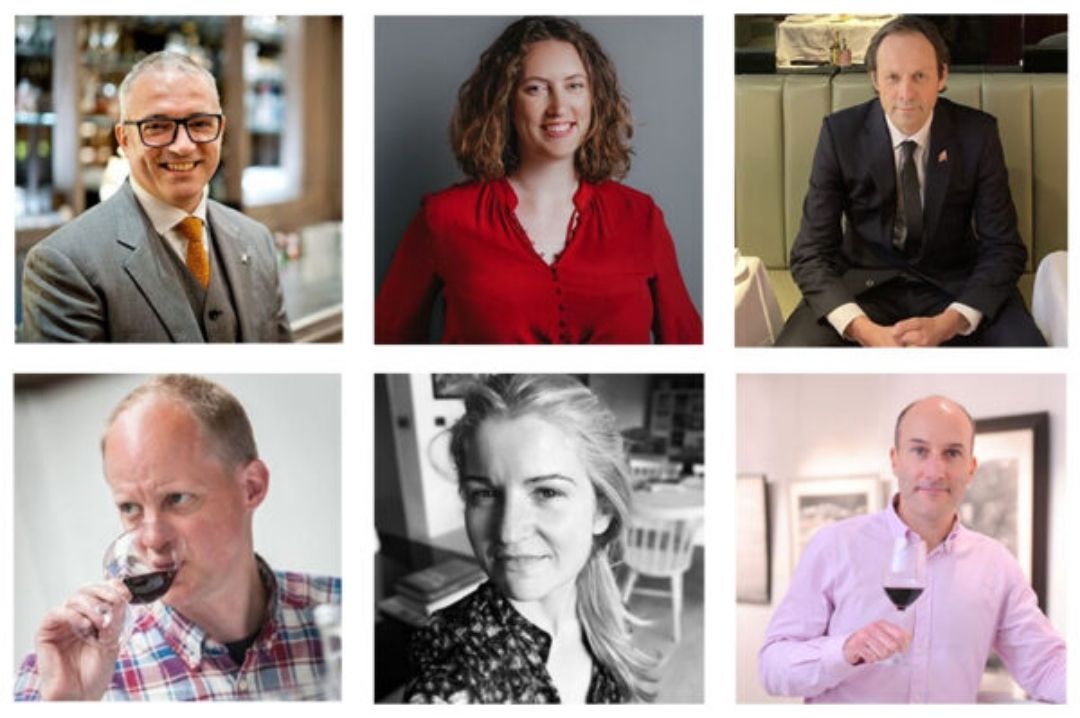 Anne Jones, category manager for drinks at Waitrose, the UK's biggest premium supermarket chain, explained why she was so keen to take part: "Out of all the competitions I judge for, the LWC is unique in assessing wines in the context of both the liquid in isolation as well as in the context of how a shopper would see it."
Winning a medal at the London Wine Competition means as a winery, producer, or winemaker, you know you are making wines that are in tune with what wine drinkers are looking for. A competition that puts every wine through three different stages of judging with separate scores for a blind tasting to assess its quality; a value for money score based on the retail price; and a packaging and design score based on what it looks and feels like.
This is the same criteria that professional wine buyers use to determine which wines go on their own lists in their restaurants, bars, supermarkets, and retail shelves. It is also how average wine drinkers and consumers decide which wines they buy when shopping in a supermarket, specialist merchant or ordering at a local bar or restaurant.
That's the big difference about the London Wine Competition added judge Barbara Drew MW, events manager at Berry Bros & Rudd: "The inclusion of packaging and design in the assessment sets this competition apart. I think the wine trade places too much emphasis on rating wines entirely 'blind'. The truth is, few, if any consumers drink wine blind – the bottle, and the label are the first thing consumers see. What's in the bottle is undoubtedly vital, but what's on the bottle matters too."
The top winners in the 2021 London Wine Competition are: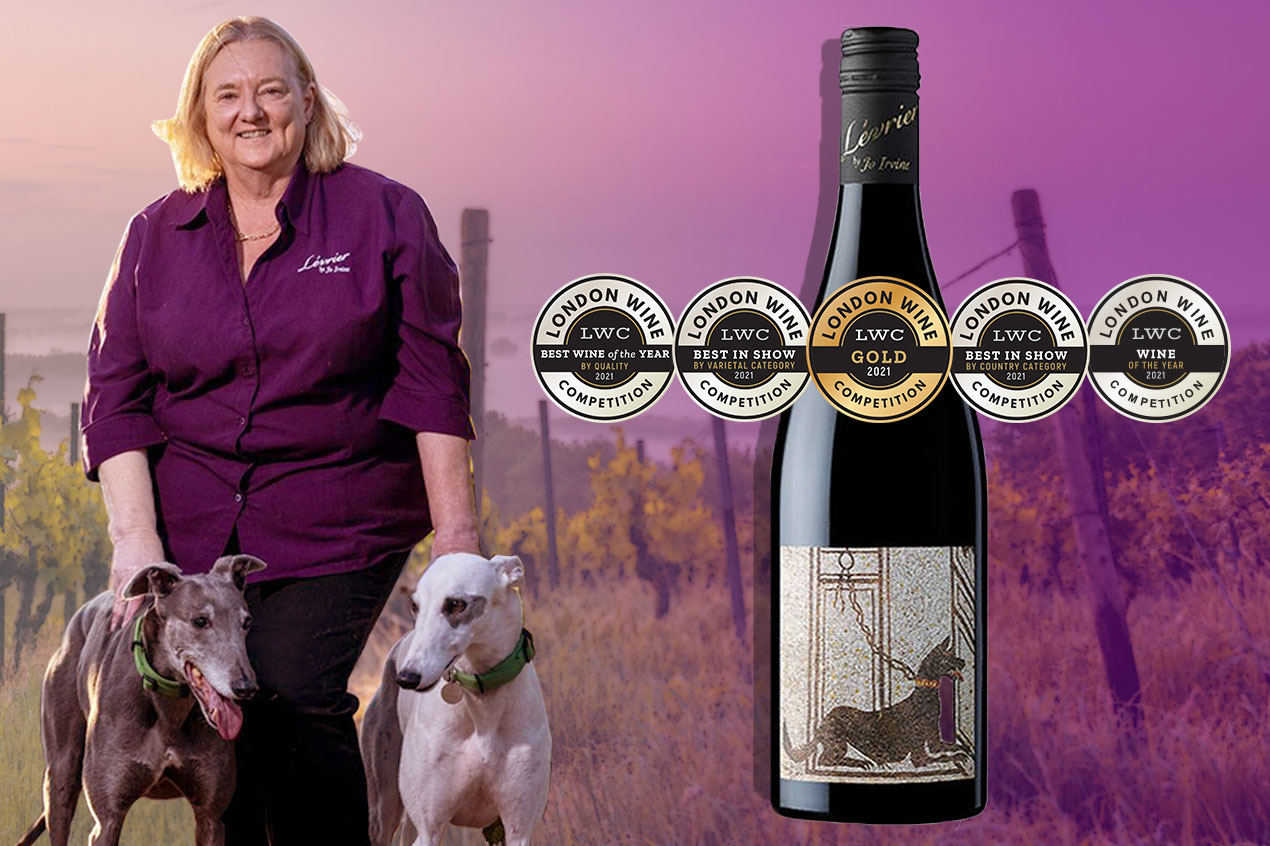 2021 Wine of the Year - Lévrier by Jo Irvine 2015 Anubis Cabernet Sauvignon, Lévrier by Jo Irvine, Australia.
Judge's tasting note:
"Intense nose and palate expressing notes of chocolate, coffee, licorice, oak spices, jammed fruit, with a touch of earth and cigar box. A well-balanced wine with ripe tannins and a long, savory finish."
Winery Of The Year – Bodegas Habla (Bodegas BH S.L.), Spain
Best Wine By Quality – Lévrier by Jo Irvine 2015 Anubis Cabernet Sauvignon, Lévrier by Jo Irvine, Australia.
Best Wine By Value – Habla Nº22, Bodegas Habla, Spain
Judge's tasting note:
"Deep ruby red color with notes of black fruits, violet, vanilla, oak, and spices. A well-balanced wine with a pleasant nose, smooth tannins, and a long finish."
Best Wine By Packaging – Silverado Vineyards Estate Grown Cabernet Sauvignon, United States.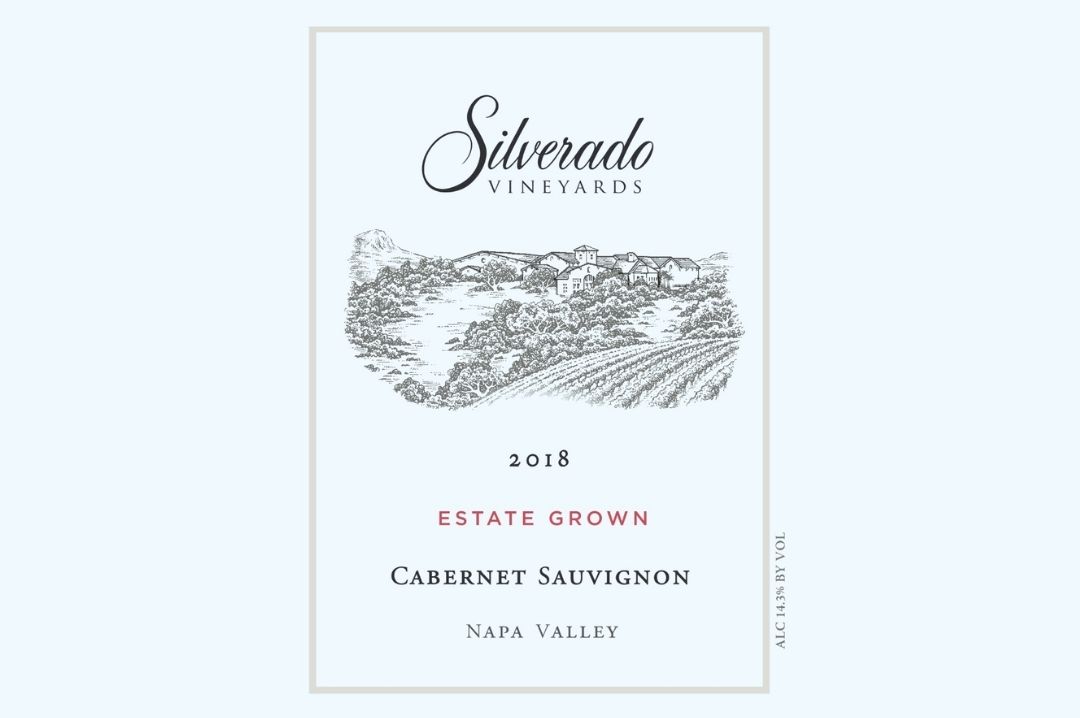 Judge's tasting note:
"Powerful red wine with aromas of ripe cassis, blackcurrant, and dark cherry with hints of vanilla. Well-integrated tannins on the palate lend a rich, intense taste. Great aging potential. Pairs well with rich and heavy"
Best Wines by Country Awards
Australia: Lévrier by Jo Irvine 2015 Anubis Cabernet Sauvignon, Lévrier by Jo Irvine, Australia.
United States: Silverado Vineyards Estate Grown Cabernet Sauvignon
France: Champagne Philippe Glavier – Folie d'Cramant, Deux Six Wines
Italy: 924 Prosecco 2019, Carpenè Malvolti S.p.a.
Portugal: Quinta do Gradil 1492, Parras Wines
Spain: Habla Nº22 2016, Bodegas Habla
New Zealand: Yealands Reserve Sauvignon Blanc, Yealands
Greece: Venetsanos Nykteri 2018, Nykteri
Austria: Hafner Kashmir, 2016, Hafner Family Estate
South Africa: Du Toitskloof Old Vine Sauvignon Blanc, 2020, Du Toitskloof Wines
Moldova: Republic of- Rose De Purcari Sapiens, 2019 Vinaria Purcari SRL
Château Mukhrani Qvevri 2017, Château Mukhrani
Best wines by Varietal
Cabernet Sauvignon: Lévrier by Jo Irvine 2015 Anubis Cabernet Sauvignon, Lévrier by Jo Irvine, Australia
Shiraz: Mr. Riggs 2014 The Chap, Mr. Riggs Wine Co, Australia
Tempranillo: Habla Nº22 2016, Bodegas Habla (Bodegas BH S.L.) Spain
Pinot Noir: Clyde Park 2020 Single Block F College Pinot Noir 2020, Clyde Park Vineyard, Australia
Zinfandel: Twisted Cedar Zinfandel 2017, CBC BevCo, United States
Sauvignon Blanc: Yealands Reserve Sauvignon Blanc 2020, New Zealand
Riesling: 2018er Dürkheimer Michelsberg GG Riesling Trocken, Weingut Karl Schaefer GmbH & Co.KG.
*You can view the full list of results from the London Wine Competition here.
The London Wine Competition is one part of the three London Competitions that also includes the London Beer Competition and the London Spirits Competition organized by the Beverage Trade Network, the events and competitions networking platform for the drinks industry.