6 Restaurants In Mumbai With A Legendary History
On this page read about 6 historic restaurants in Mumbai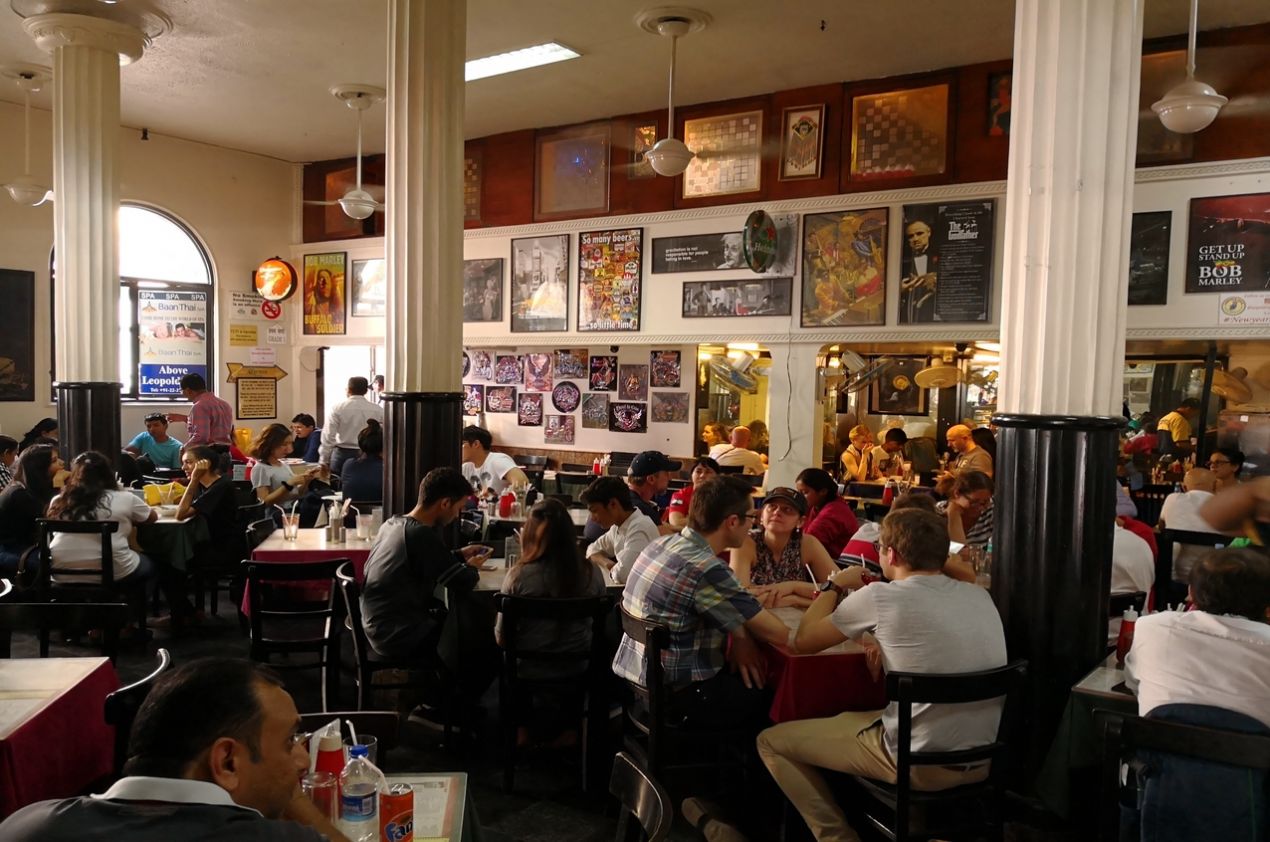 India has a rich history, as you probably already know. From the beginning, the country is known for its culture, its people, and all the different events that have taken place across the country. One of the major cities known for its groundbreaking history is Mumbai. Tourists and locals have always loved Mumbai.
Along with the rich history, Mumbai is also known for its food and drinking scene. The city is full of people of all ages who love their daily dose of restaurants, bars, and of course, history. So what happens when food, drinks, and history come together?
Let's take a look at 6 restaurants in Mumbai, that is not only known for their food & drinks, but also for their history.
Leopold Cafe
Less of a cafe, and more of a bar, Leopold is known to have a great history. Standing tall since 1871, Cafe Leopold is known for its bohemian vibe. Since the very beginning, tourists have been in awe of this cafe, and so have locals. What makes Leopold rich with history is the cafe being a survivor of the deadly 26/11 attacks. The walls of the cafe still hold bullet marks, which is what piques the interest of most tourists.
Leopold has always been a prime spot for locals, tourists, and celebrities - with its rich history and great food & drinks.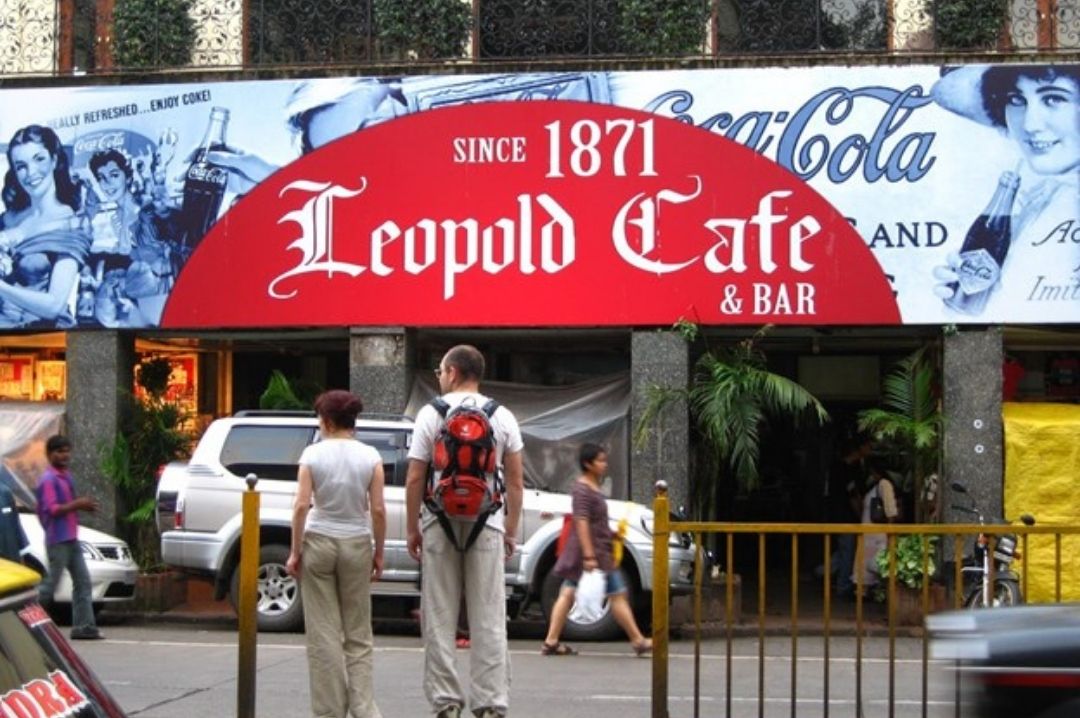 Location - Opp Olympia Coffee House, Shahid Bhagat Singh Road, Colaba Causeway, Mumbai, Maharashtra 400001
Instagram - https://www.instagram.com/leopoldcafemumbai/?hl=en
Cafe Mondegar
Cafe Mondegar is one of the oldest restaurants and bars in Mumbai. Standing tall since 1932, the walls are graced with top to bottom murals painted by renowned artist Mario Miranda. The murals across the walls of the cafe speak a story, depicting the day to day lives of Mumbai locals.
Mondegar is also known to be the first cafe in the city that held a jukebox. With great food and even better cocktails, Mondegar is known to be an iconic spot for those looking to booze on a budget and enjoy a bit of India's history.
Location - 5A, Metro House, Shaheed Bhagat Singh Road, Colaba, Mumbai, Maharashtra 400039
Instagram - https://www.instagram.com/cafemondegar/?hl=en
Gaylord
Started in 1956, Gaylord was one of the first fine dining restaurants in Mumbai. During that time, the restaurant was only affordable by the elite class across the country. However, over the years, Gaylord has evolved its menu to include dishes and prices that fit the budget of others as well. The history to experience at the restaurant is their famous seating, which is known to be the base of fine dining in Mumbai. You will not only see the younger generation looking to touch on the past as consumers, but you will also see a lot of older customers reliving their younger days at the restaurant.
Along with the amazing food at the restaurant, Gaylord is famously known for being one of the greatest bakeries of its time. Shelves are graced with mouthwatering macarons, artisanal pieces of bread, and other pieces of bread that are loved by both tourists and locals.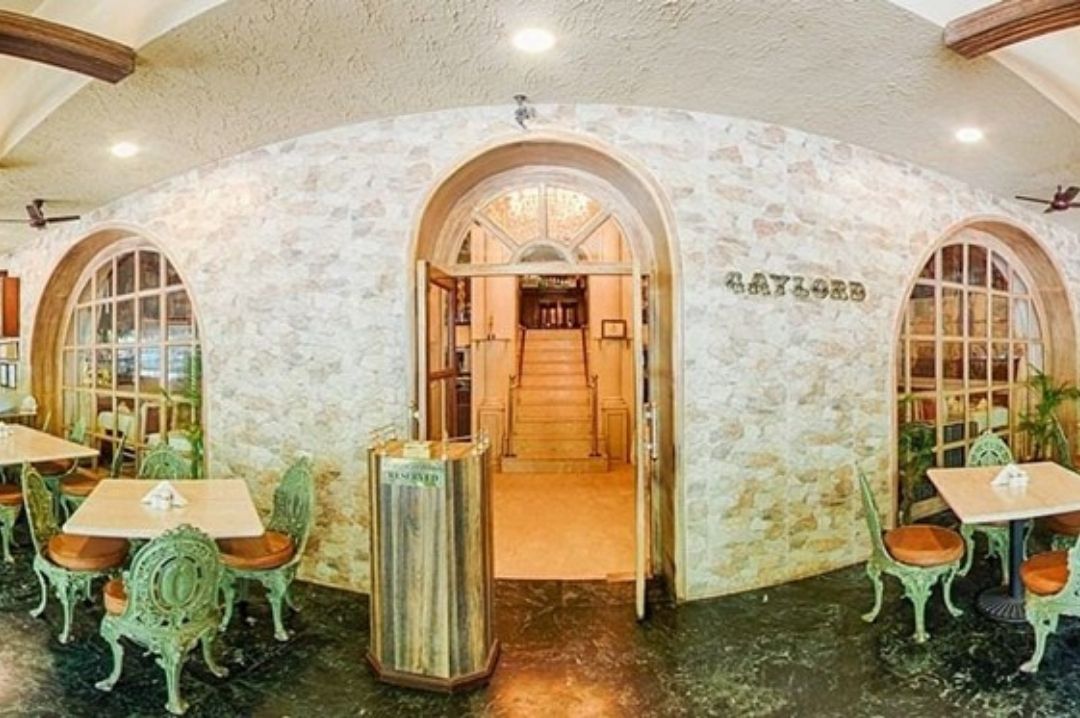 Location - Mayfair Building, Veer Nariman Road, Churchgate, Mumbai, Maharashtra 400020
Instagram - https://www.instagram.com/gaylordrestaurantmumbai/?hl=en
Harbour Bar
Harbour Bar was Mumbai's first licensed lounge bar. Located at the Taj Mahal Palace Hotel, it's said that Harbour is the place to relive how the elite of Mumbai drank in their days. Each of their drinks comes with a little bit of history. The bartenders and waiters are skilled to explain how drinks were prepared back in the day, how they are prepared now, and what the difference is.
If you're looking to enjoy history as much as you can, then you must definitely try The Harbour Since 1933, their signature cocktail since prohibition and definitely a fan favorite.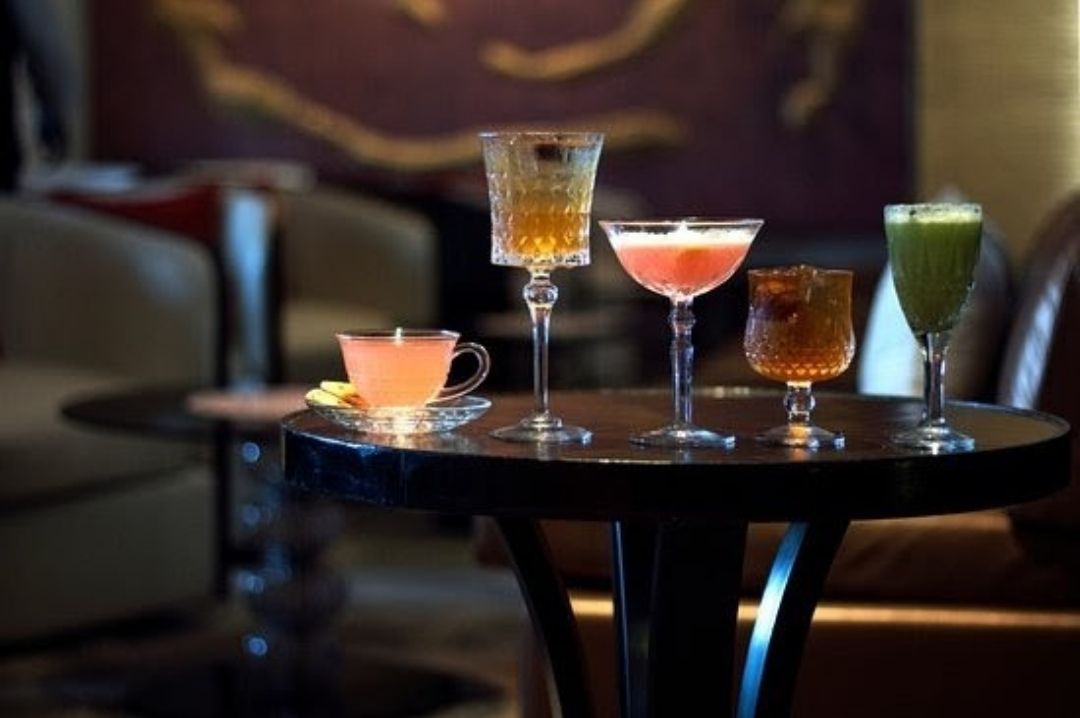 Location - The Taj Mahal Palace Hotel, Apollo Bandar, Colaba, Mumbai, Maharashtra 400001
Cafe Churchill
Although Cafe Churchill might not have a 100-year-old history attached to its side, its story is definitely one that resonates with a lot of people. Owned by a Parsi couple, Cafe Churchill is a spot for all meat-lovers. Since the beginning, the small cafe only holds about 5-6 tables - but has been a favorite for locals and tourists for the longest time.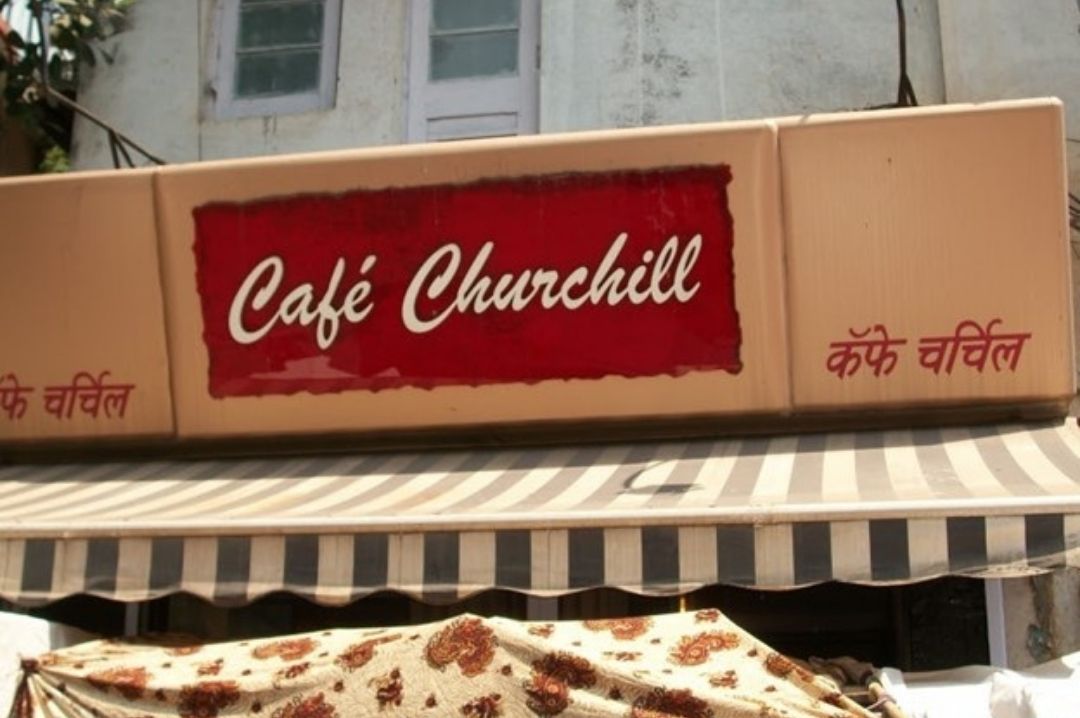 Location - The Taj Mahal Palace Hotel, Apollo Bandar, Colaba, Mumbai, Maharashtra 400001
Instagram - https://www.instagram.com/cafe_churchill/?hl=en
Toto's Garage
Known for its epic motor themed seating and drinks, Toto's Garage is a bar located in Bandra. The bar is one of Mumbai's oldest theme bars, with customers ranging from celebrities to tourists, to locals. The vibe of the bar is set by unlimited pints, happening chaos, and a full house atmosphere all the time. Not only is Toto's Garage old and a fan favorite, but it is also a budget-friendly option with pints starting from just 150/- INR.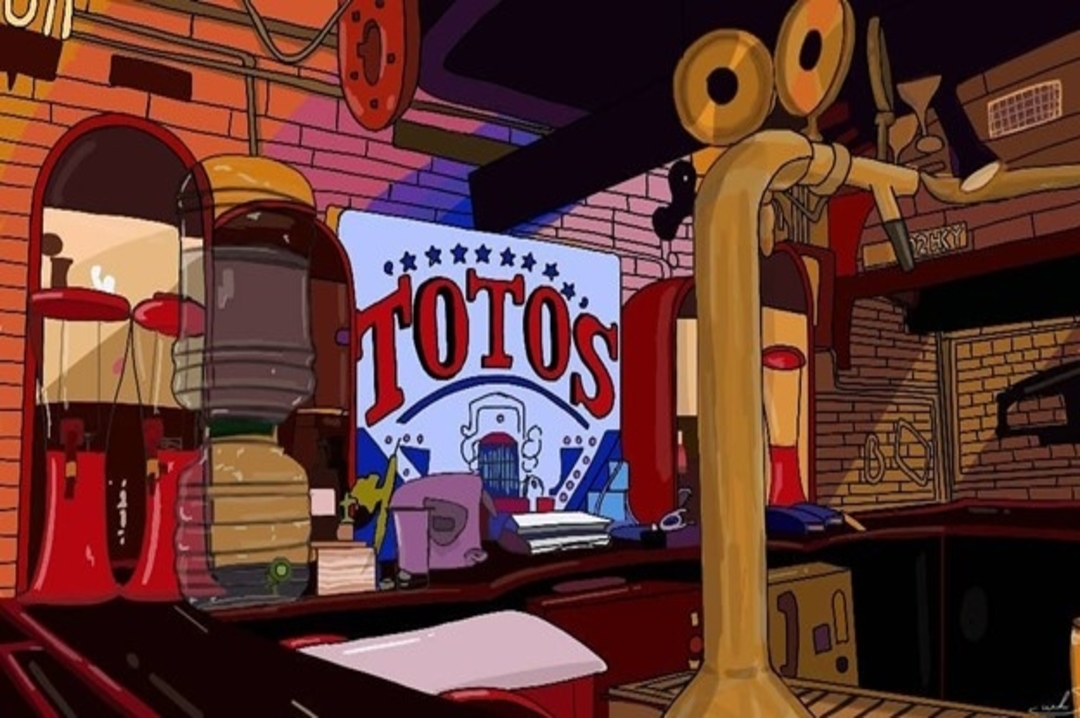 Location - Dr. KB Hedgewar Road, Bandra West, Mumbai, Maharashtra 400050
Image Header: Leopold Cafe